Eat Locally
Several studies have shown that when you buy from an independent, locally owned business, rather than a nationally owned business, significantly more of your money is used to make purchases from other local businesses, service providers, and farms. This further strengthens the economic base of the whole community. Our goal in LMUSD is to help support our local communities by supporting local producers. We believe there are numerous benefits from eating locally. Here are our top 5.
Locally grown food is full of flavor.

Eating local food is eating seasonally.

Local food supports the local economy.

Local food benefits the environment.

Local growers can tell you how the food was grown.
Food services is proud to partner with the following Local producers
Check back often for new partners

Sustainability, buying local products from local farms, That's The Berry Man.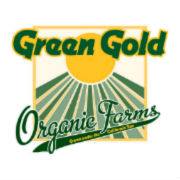 Green Gold Organic Farms brings the freshest produce to your family using only natures ingredients.